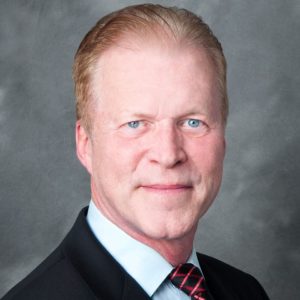 Dr. Michael J. Duckett, social scientist, author, and modern day Renaissance man, has made a profound discovery that will affect people around the world—The Mental Codes. The Mental Codes determine a person's well being and level of success. To upgrade life, a person must discover their Mental Codes and re-pattern them to match the desired objective. If a person doesn't change the Mental Codes, nothing can change for that individual's life.
Dr. Duckett conducts seminars and talks focusing on the Mental Codes pertaining to Upgrading Your Life To The Next Level. Dr. Duckett utilizes an entertaining approach to relay his message to audiences around the world. Tens of thousands of lives have been changed with Dr. Duckett's information pertaining to the Mental Codes discovery. Upgrading Your Life To The Next Level allows audiences to instantly unlock greater potential in many areas of life and business.
Dr. Duckett's high energy and enthusiasm around his work is contagious and creates a magnetic attraction with audiences. Dr. Duckett wants to help your members and guests upgrade their lives with his unique discoveries, knowledge, and insights. Visit Dr. Duckett at www.UpgradingLife.com
Appearances
Dr. Michael J. Duckett makes guest appearances on talk radio shows. An interesting and dynamic guest, Dr. Duckett is able to accommodate requests for 5 to 60-minute programs.Looking for an expert on Upgrading Your Life To The Next Level to explain how a person can become better by activating specific areas of the mind and personality? Dr. Michael J. Duckett is the right guest for your Talk Radio Show.
Dr. Duckett's explanation on "Mental Codes" and "The Pattern of Habits That Hold Us Back," will help your guests understand how Upgrading Your Life To The Next Level works and why they currently may not be achieving the life they want. It's all in their head.
Previous Appearances
Dr. Michael J. Duckett has been featured in numerous interviews. Below is a list to some of his interviews:
Conscious Talk Radio, Seattle, WA
Radio Sandy Springs, Sandy Springs, GA
Hometown Radio, Juneau, AK
The Morning Show, Canton, OH
The Hub, Atlanta, GA
McIntyre In the Morning, Los Angeles, CA
New York Public Radio, NY, NY
Woody & Paula, The Morning Moo Crew, Reno NV
Late Mornings with Jeff Schechtman, Los Angeles, CA
The Ride Home, Denver, CO
Jerry Kristafer Show, Hamden, CT
News Talk Radio, NY, NY
THE BIG 1, Cincinnati, OH
Marty Griffin, Pittsburgh, PA
Gary David, Columbia, SC
Coast to Coast, Art Bell
The People's Station, Washington, DC
Media Kit
Dr. Duckett's media kit is provided for the media and press. If you need additional information, please contact Dr. Michael J. Duckett & Associates
Upgrading Life, Inc.
5665 Atlanta Highway, Suite 103-137
Alpharetta, GA 30004
Telephone: 770 518.8762
Toll Free: 800 269.3817
Fax: 770-720-7734