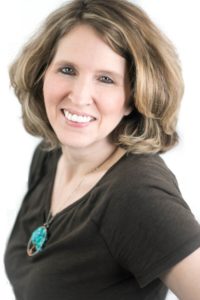 Marnie Pehrson is an online publicist and advertising consultant, and bestselling author who helps people create engaging books and information products and market them online.
Marnie has been writing books since 1994, but she didn't branch into fiction until 2003. Largely influenced by her friend and colleague, Marcia Lynn McClure, Marnie took her first attempt at fiction with a story about one of her favorite ancestors. She pitched the idea for "The Patriot Wore Petticoats" to her distributor in June of 2003, and had the novel virtually finished by September. A labor of love, the story of Marnie's 4th Great Grandmother, Dicey Langston, came in flashes of inspiration that flowed into a story that became required reading at Langston Charter Middle School in Greenville, SC.
Once Marnie dipped her toe into fiction, she never wanted to leave. Other Southern novels followed including "Waltzing with the Light," "Rebecca's Reveries," "Beyond the Waterfall," "Angel and the Enemy," "In Love We Trust / Second Sight," "An Uncertain Justice" and two titles in the Granite LoveNotes series, "Hannah's Heart" and "Savannah Nights"
Marnie is an avid enthusiast of family history. She integrates elements of the places, people and events of her Southern family and heritage into her historical fiction novels. Marnie's life is steeped in Southern history from the little town of Daisy that she grew up in (the setting for "Waltzing with the Light") to the 24 acres bordering the famous Chickamauga Battlefield upon which her family lived for 18 years. The Chickamauga Battlefield inspired "Rebecca's Reveries," "In Love We Trust" and Marnie's BarnesAndNoble.com best-seller "Angel and the Enemy" (December 2006).
Her finest work, "An Uncertain Justice," is based on the true story of the last legal hanging in Georgia. Her 2nd great grandfather Joseph Morton was a deputy sheriff of Walker County, gunned down in cold blood atop Lookout Mountain, GA.
Marnie continues to write non-fiction inspirational as well – focusing on helping people live true to themselves and their divine purposes on this planet. Two of her recent nonfiction titles: "Trust Your Heart: Transform Your Ideas Into Income" and "Trust Your Heart: Building Relationships That Build Your Business" both became #1 Amazon Mover and Shakers.
Media Mentions
Chattanooga Times Free Press, Entrepreneur, Home Office Computing, Walker County Messenger, Catoosa County Messenger, etc.
Connect